Contemporary Construction a Novel Trend Setter
Monday, 24th June 2019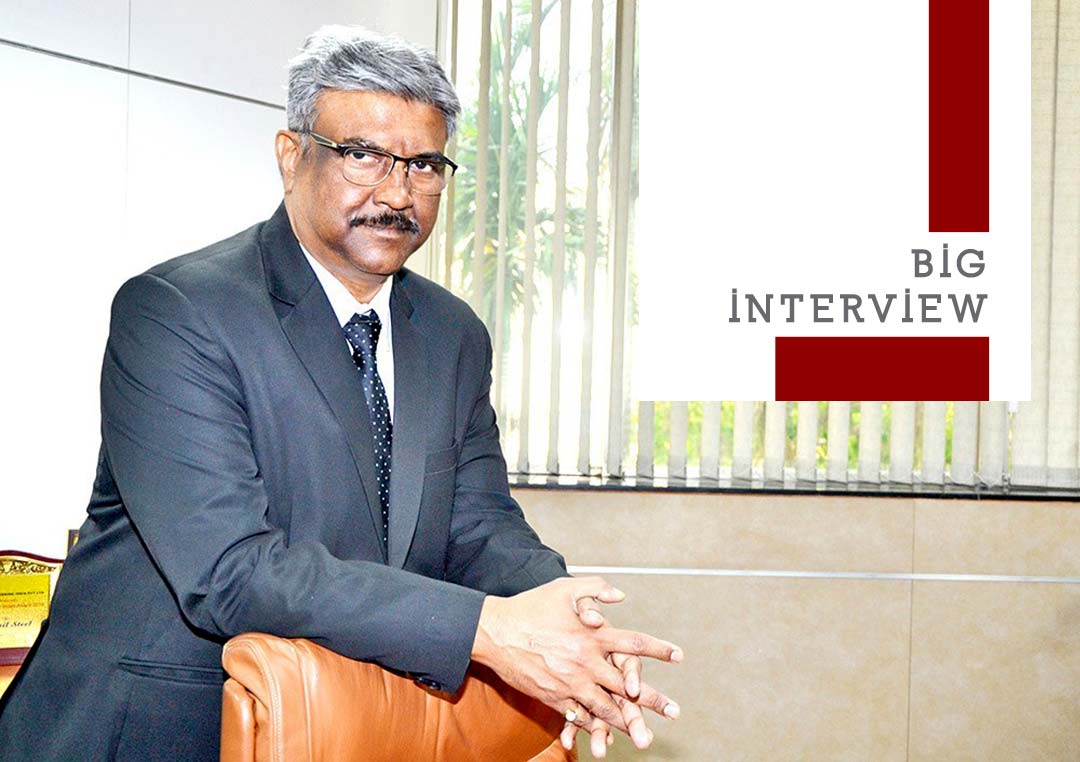 Being one of the pioneers in pre-engineered buildings with a strong reach in South Asia and Vietnam Zamil, has been establishing a strong foothold in India over the last eleven years. Being the world's most reliable and innovative manufacturer, service and solution provider in the steel industry it has explored new segments of construction successfully for making itself different from the rest. To speak about Zamil's future expansion plans and current happenings we have with us the man of the hour.
How did Zamil Steel building evolve?
We have started operations in India, in 2008 and it is our 11th year here. Currently we are among the top players in India. Our journey has been quite good since inception. We were the late entrants for PEB market in India. Although, we were present in the south east Asia, Vietnam for 21 years since 1997 or even before Kirby came to India, our entry has been late in India. But now we are growing at the rate of 40 per cent year on year for the last 3 years.
Since inception how has been Zamil journey so far?
The journey so far has been very good. Initially, there was a period of learning, as economy was not doing well, but after that we had growth till 2012, and again 2013-14 was a flat year for us because the economy slowed down. From 2016 onwards we are growing at around 30-40 per cent year by year.
According to you what is the current construction scenario & the upcoming trends in India with respect to steel construction?
I think both are very positive, because if you see in India the per capita consumption of steel is among the lowest, it is less then 70kg per person per year, so the ministry is also focusing on increasing it by 200kg per person per year immediately on a short term basis, whereas, in the long term basis is at par with the developed economy.
Even the government spending on infrastructure has increased hugely, and with the GST being in place there are huge variations in the businesses. India has seen growth in the warehousing sector which will continue for the next 2-3 years. Accordingly, the consumption story in India has now slowed down temporarily, but we foresee it will increase subsequently, once the economy as well as the agriculture economy grows.
What are the key challenges faced by our PEB industry today? How do we plan to overcome it?
I, think the key challenge is the constraint of pricing. We are being squeezed into a situation, where our vendors are the majority, big size commodity players don't give us any credit, whereas, the customer expect a long duration credit from us in terms of execution. Most of the PEB Industries companies are closing, who are not doing well, are those companies which are not able to manage their funds well.
It is only the big players like us who survived, but eventually what we foresee is that the small & medium companies will get wiped out. It is a good thing to suggest the customers, but, over eagerness in terms of underpricing & giving open credit is harming the industry and the specific company. We are selectively choosing our customers who are well reputed & with good payment history. We have healthy order book & we are choosing our customer wisely which constructs the overall workflow.
Which are your key customer focused segments? How different is Zamil from its competition?
Zamil has a mass consumer base, as well as niche. The niche segment we are focusing into are aircraft hangers, new technology segments which are emerging other than the automobile sector. Also, in the warehouse sector we are almost 70 per cent in the market. We are doing 70 per cent of warehouse business in India, and we understand the requirement of the end customer like flipkart, amazon etc. better than our other competitors do. We are also focusing on the high-rise segment be it commercial or industrial. We are building vertical factories and also giving solution for the same. Yet, another area that we have added in our portfolio in the last two years is the infrastructure segment - government power grid & railways. We are building all the rail factories which are coming up in India and the power grid GIS segment across India.
What is your take on on-site structures vis-à-vis factory fabricated structures?
Factory fabricated is always the best because the quality is assured, and support is better. The onsite structures are never better, that is why the whole PEB concept is moving from on-site to factory fabricated. As per that there, cannot be any mistake as it is the order of the day. Under the controlled environment the through put is good and people do appreciate & understand that. Although on site might be apparently cheaper which it actually is not because the productivity & everything is very less, and the quality standards are doubtful, so the factory made is always the better.
Since Zamil has presence both in India & South East Asia, how is there PEB industry different from us?
In India the growth story in more Internal whereas in South Asia it is more external. Vietnam consumes 50 per cent of our product, and, remaining 50 per cent is exported to South Asian country. The challenges are different as compared to India. The kind of structures that goes in Philippines will not be the same kind of structures that goes in Malaysia or Indonesia.
Philippines is more of island there the job size are smaller but in Thailand the job sizes are huge, and Vietnam the job size are bigger.
So, those kinds of differences we are serving for the last 21 years and we are amongst the top players, so our technical expertise & our solutions provided are well acknowledged. We are being awarded repeatedly over the last several years. Between India & South East Asia there can be situation where we can export and interchange products.
The Indian growth story is so huge that we are unable to supply even within India from one plant, so we are nearing to our capacity in India. In Vietnam we have got a higher capacity, but the market is very wide & varied. Otherwise sourcing wise South East Asia is the cheapest. In India we have got all these issues of MIP & such but in South East Asia there is no such things, they can import from China or Vietnam or any other neighboring country, no restriction.
What strategy should be adopted to promote structural steel construction in India?
I think the first strategy is Awareness. I think India is too old on brick & concrete & mortar. Another good thing that is happening is that with the environmental laws in place you cannot use your normal soil for converting into bricks, water consumption & water usage is also a big issue especially in the metro cities and in such places structural steel is gaining prominence. Another, area we are seeing attraction is you need to store brick & sand & all those things and the area like Mumbai, Delhi or other big cities they don't have space so there steel construction is ideally suited. You don't have space, so you fabricate the structures in factory and simply assemble it over there.
What are your current priorities & your action plan to achieve them?
Our current priority is aiming to be number one player in India. The reason why we are expanding our facility in pune & not adding the second plant elsewhere, because with GST, two factory setups immediately was not required by us. Only after exhausting one facility expansion we would move further.
Maharashtra as a state & western region we have enough to sustain our development model. If you see all the industries which are in the north of India, specifically catering to the holiday tax which was enjoyed for the period of 10 years from 2006 to 2016 are either on the verge of shutting down or descaling. Maybe central India is next sufficient what we are thinking. We are also doing a study; we are planning to export 30 per cent of our produce to Africa because there is continuous growth coming up.
What message would you like to give our readers?
People are aware of steel as a construction medium. Nobody is interested in primary steel but in the automobile industry everyone is interested, so what we would like to give our readers, if you are in the business of steel, automobile is not the only segment of focus but should equally focus on other segments as well. Slowly, automobile will shift away from steel because if you see the engines are now of aluminum, body part 36 per cent is made of plastic. Plastic & other forms material is taking over. Steel will be subjected & limited to soon only in the construction areas. Readers should take more interest in steel in construction rather than thinking steel as medium for other industry.
Source: SSMB Magazine