Zamil Steel supplies Pre-engineered steel buildings for Premier Indoor Stadium in India
Thursday, 14th January 2021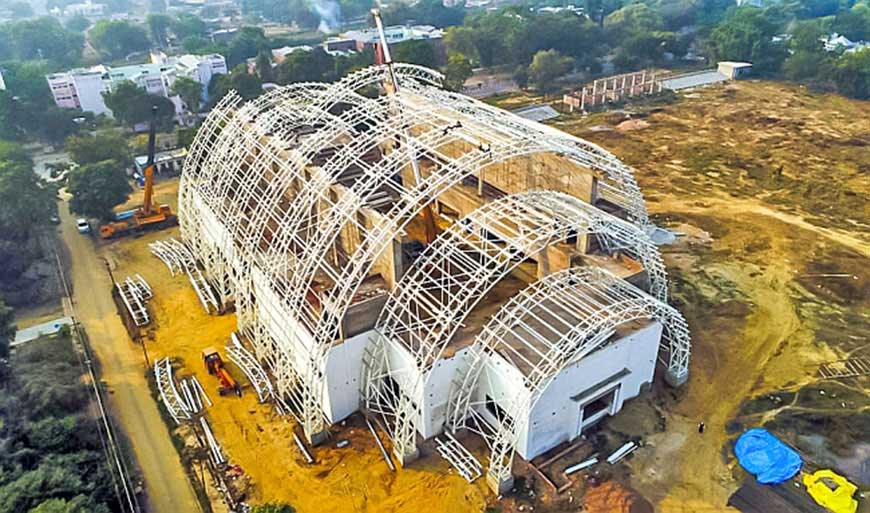 Zamil Steel Buildings India has supplied 5,200 square meters of pre-engineered steel buildings for the construction of an indoor stadium. The client is a premier engineering institute in Lucknow in northern India.
Zamil Steel Buildings India's scope of work included the design, fabrication, supply, and erection of pre-engineered steel buildings for the indoor stadium. The fabulous hollow-section superstructure has three different levels with a clear height of 25 meters. Tekla Structural Designer software was used to analyze and design the buildings and structures, setting the perfect example of modern structures.
One major challenge on site was erecting the double-corded supernova sections at a height of 25 meters, setting a new benchmark during the construction of the gigantic, eye-catching structure.
The excellent performance of Zamil Steel Buildings India on this important project will be added to the company's list of achievements, and will undoubtedly lead to the securing of further prestigious contracts in the future.