Zamil Steel supplies Pre-engineered steel buildings for Rail Vikas Nigam Limited (RVNL) in India
Tuesday, 30th March 2021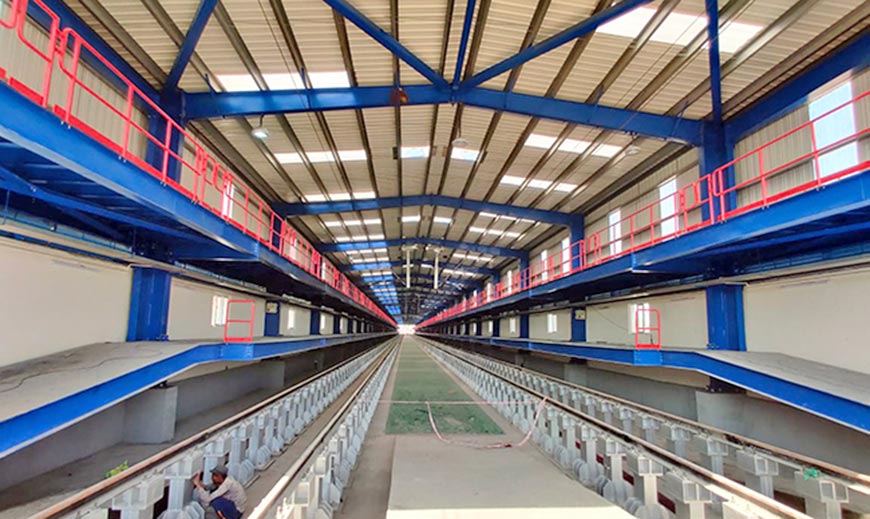 Zamil Steel Buildings India has recently supplied pre-engineered steel buildings for the construction of a Mainline Electric Multiple Unit (MEMU) car shed for Rail Vikas Nigam Limited (RVNL) in Kanpur, India.
Zamil Steel Buildings India's scope of work included the design, fabrication, supply, and erection of the buildings, spread over an area of 25,880 square meters, for RVNL's state-of-the-art and eco-friendly MEMU car shed, located in Kanpur city in the state of Uttar Pradesh.
This is the first MEMU shed of the North Central Railway, one of the 18 railway zones in India. This rolling stock project is expected to enhance the MEMU train holdings of the North Central Railway zone and boost regional commuter traffic.
The excellent performance of Zamil Steel Buildings India on this prestigious project will be added to its list of achievements. The company has long experience in the construction of such facilities, including coach factories, Diesel-Electric Multiple Unit (DEMU) and MEMU sheds, automatic paint shops, and rolling stock workshops for railways across India.