Zamil Steel constructs manufacturing facility for a prominent group in India
Wednesday, 5th May 2021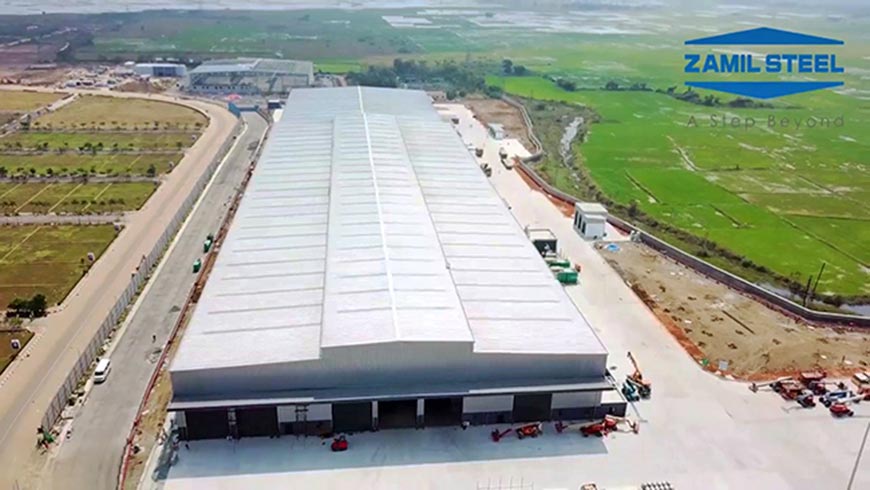 Zamil Steel Buildings India has begun the construction of a heavy manufacturing facility in Sriperumbudur, Chennai, in the Kanchipuram district of the Indian state of Tamil Nadu. The client is a prominent group that has a large portfolio of real estate assets in the country.
Zamil Steel Buildings India's scope of work includes the design, fabrication, supply, and erection of pre-engineered steel buildings, spread over an area of more than 23,200 square meters. The project features heavy cranes ranging from 20 to 80 metric tons (MT) working on multiple levels, in coordination with jib cranes on each column.
Zamil Steel India has long experience in designing and manufacturing pre-engineered buildings housing the most common types of overheads cranes, such as EOT, monorail, and underslung cranes.
It has designed buildings for crane capacities ranging from 1 MT to 250 MT. Thus, its buildings are in high demand because of their efficiency, safety, and superior load-bearing strength. These structures are developed explicitly for the various uses to which they will be put: manufacturing facilities, warehouses, factory sheds, production units, and any other type of industrial building.