Zamil Steel supplies Pre-engineered steel buildings for a production facility in India
Monday, 12th July 2021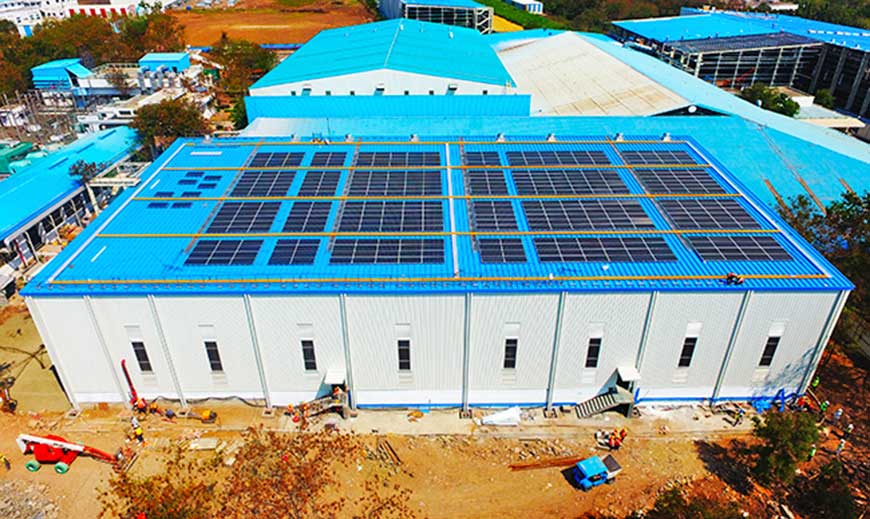 Zamil Steel Buildings India has recently supplied pre-engineered steel buildings for the construction of a production facility and warehouse for a leading U.S. manufacturer of personal consumer items.
Zamil Steel Buildings India's scope of work included the design, fabrication, supply, and erection of the buildings, spread over an area of more than 16,000 square meters, and located in Pune district in the state of Maharashtra in India.
The major challenge in this project was the enormous effort required of the design and erection teams to connect and align the new and existing buildings.
One feature of the project is a roof covered with a 1.7 megawatt solar power plant, to produce clean, eco-friendly, and cost-effective energy for the client's facilities. The roof of Zamil Steel's pre-engineered building is designed to be most suitable for solar PV installation. The company encourages all customers to integrate rooftop solar power systems into their pre-engineered building projects.