Zamil Steel supplies Pre-engineered buildings for Pidilite Industries Packaging unit in Visakhapatnam
Monday, 9th August 2021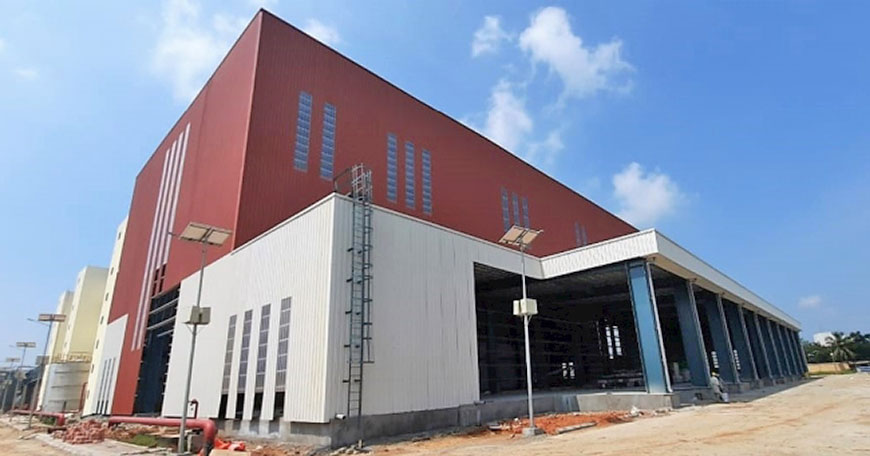 Zamil Steel Buildings India has recently supplied pre-engineered structural steel buildings for Pidilite Industries' packaging unit and warehouse in Visakhapatnam city in the Indian state of Andhra Pradesh, covering a total of 4,776 square meters. Zamil Steel is experienced in constructing such packaging units for various industries and clients across India.
Pidilite Industries Limited is a pioneer in consumer and specialty chemicals in India. Its product range includes adhesives and sealants, construction and paint chemicals, automotive chemicals, art materials, industrial adhesives, industrial and textile resins, and organic pigments and preparations.
During the execution of the project, Zamil Construction India Pvt. Ltd., a subsidiary of Zamil Industrial, received a certificate of appreciation in recognition of its outstanding performance and contribution towards health, safety, and environmental standards at the project site. The company completed all construction works without a single lost-time injury.